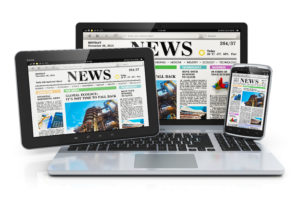 In 2021 the share of global digital advertising using programmatic platforms exceeded 70% for the first time. In the UK and Europe its higher than that, most of the ads we see as consumers in the UK are delivered programmatically to us. Why is this? Well because it's the most efficient, targeted and effective way for brands to deliver ads and for publishers to publish them. The traditional way of media buyers buying ad placements has gone forever.
However, one or two sectors, notably Pharma brands advertising to HCP's have been slower to develop programmatically as none of the mainstream programmatic providers have adapted their processes to cater for the specific marketing, privacy and regulatory requirements needed to operate in this market segment.
However, The Digital Peloton, the world's first global healthcare programmatic operator now offers this solution and has been successfully running digital advertising campaigns around the world for nearly 2 years, for many of the world's leading pharma brands.
The results have been clear:
HCP engagement has increased significantly with measures such as ctr (click-through rate) increasing by over 50% above traditional direct booked campaigns over the lifetime of a campaign.
Costs of HCP engagement have reduced as a result of the improved campaign performance driven by the machine learning technology embedded within programmatic engines.
Speed to market has improved dramatically due to the use of the technology and the way that publishers have embraced programmatic advertising
Brand and agency teams have more time to focus on campaign performance as the time taken to negotiate space and prices, book adverts and generate reports has been dramatically reduced by the technology and the part played by The Digital Peloton.
As pharma brands re-evaluate the role of the salesforce in a world where HCP's are increasingly looking for digital engagement due to being time poor and the impact of Covid-19, programmatic advertising can play an important part in the push/pull marketing mix now required to deliver a fully integrated HCP customer experience.